---
Contact
Hotel Šedý Vlk
512 46 Harrachov 151
Tel./fax:
+420 481 313 639
GSM:
+420 724950149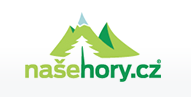 Relaxation and free time at the Šedý Vlk Hotel and in Harrachov

The Šedý Vlk Hotel offers
A mini-gym with table tennis
Pool
Billiards
A sauna
An indoor swimming pool.
You can take a seat in our pleasant bar.
In the communal parts of the hotel you'll find free Wi-fi.
Free time and relaxation in the surroundings:
Obviously the surroundings of the Šedý Vlk Hotel are ideal for skiing. Beginners, intermediates and professionals – they all find a suitable terrain accommodating their experience and skill. The same goes for those that love cross-country skiing. In the summer it is an ideal place for cyclists, hikers, cross country scooter fans and those that love outdoor and adrenaline pursuits. There really are countless opportunities in the hotel's vicinity.
You can also spend a quiet time visiting one of the museums in Harrachov and an original way to relax is to visit the beer spa in Harrachov.
You can read more in the section "About HARACHOV".