---
Contact
Hotel Šedý Vlk
512 46 Harrachov 151
Tel./fax:
+420 481 313 639
GSM:
+420 724950149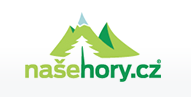 About Harrachov
Harrachov is located in the western Krkonoše Mountains, where they join the Jizerské Mountains, on the Mumlava River, just below Čertova Mountain. It is one of our most important mountain resorts. The town's territory neighbours Poland to the north and is connected by a road. Since 1989 tourism has developed at a fast pace enabling the town to blossom and expand its possibilities for actively spending your free time. It has lots of opportunities for sports, rest and relaxation.
There are many hotels and bed and breakfasts in Harrachov offering accommodation ranging from a family holiday, a company do or accommodation for group events.
The accommodation at the Šedý Vlk Hotel covers all these categories enabling you to enjoy your free time all year round.
In Harrachov you can also find the following
Wellness Centres
A Relax Centre
Squash
Fitness
Volleyball
There are a number of restaurants and bars
Excellent skiing conditions in modern ski grounds with artificial snow. There are downhill slopes for downhill skiing, snowboarding and ski carving.
Beginners will find ski and snowboard schools where only certified teachers are employed and there are beginners' slopes for the inexperienced rider. One of the bunny slopes ends right in front of the hotel's entrance.
There are hire shops offering skis, snowboards and all the necessary equipment, which are new and well serviced. With regards to the great demand for these services we recommend arranging equipment hire beforehand at www.classicskischool.cz. Here you can also buy your ski pass at a 15 % discount
Cross-country skiing – around Harrachov there are 108 km of regularly maintained cross-country skiing routes. They offer fun for beginners and professionals alike. Nearby there is also the "Krkonoše Ski Route" which is 120 km of some of the best cross-country skiing in the republic.