---
Contact
Hotel Šedý Vlk
512 46 Harrachov 151
Tel./fax:
+420 481 313 639
GSM:
+420 724950149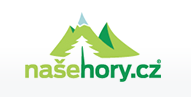 NOVÉ - masáže a solárium.

WELNESS PRO DVA!!! Sleva 40%

Léto v Harrachově - Šedý Vlk a sousedící sjezdovka v provozu.

Využije letní sezónu pro volný čas a rodinnou dovolenou.

Pro sportovní využití v letní sezóně najdete v okolí mnoho příležitosti ...

Zveme vás na letní restauraci s grilem.

Objednávejte již nyní a oslavte s námi příchod nového roku.
Welcome to the Šedý Vlk hotel in Harrachov.
The Šedý Vlk (Grey Wolf) Hotel is right in the centre of Harrachov opposite the town council building and the information centre. Right by the hotel there is a gentle ski slope so you can ski to the cable lift for Čertová hora (Devil's Mountain) and ski down to the hotel entrance.
In the summer you can use the ski lift to take you up on a scooter. You can hire cross-country scooters from the nearby hire shop and then head for the slopes.
Team Hotel Šedý Vlk.